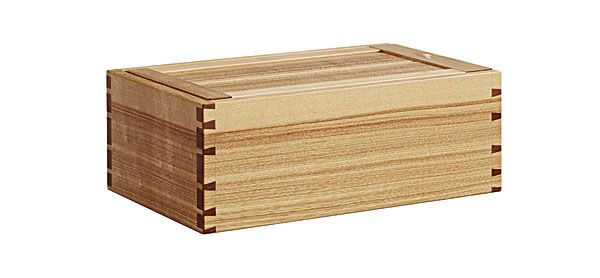 This piece is from the 2014 Northern Woods Show, sponsored by the Minnesota Woodworkers Guild and held in Eden Prairie, Minn. To see other pieces and get more information, go to mnwwg.org (click on the Northern Woods tab).
Woodworker: Craig Johnson
The yellow birch used in Johnson's sliding-lid box (7 in. deep by 11 in. wide by 4 in. tall) was reclaimed after years spent underwater, having been lost by loggers more than 150 years ago in a local lake. The box features hand-cut dovetails and a hand-carved recessed pull, and is finished with shellac and beeswax.