Gallery
Two Music Boxes: Bocote, Quilted Maple and Wenge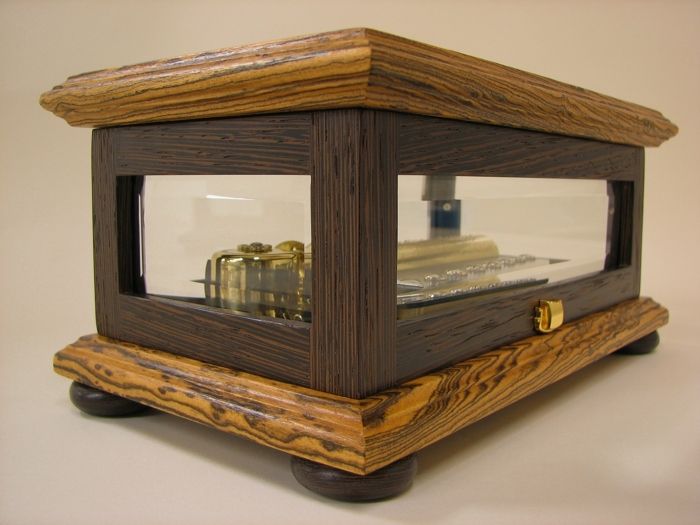 These two music boxes have the same design except one is made out of Bocote & Wenge, and the other one made out of Quilted Maple & Wenge.
Both music boxes have a 72-note movement installed. The glass has a 1/2″-in bevel on the outside face of each piece.
The overall size is: 11-in. long x 6 1/2-in. deep x 5-in. tall. I still can't figure out which one I like better.
Bocote & Wenge Closed Corner
Quilted Maple & Wenge Open
Quilted Maple & Wenge closed