Gallery
Wall hung High Tables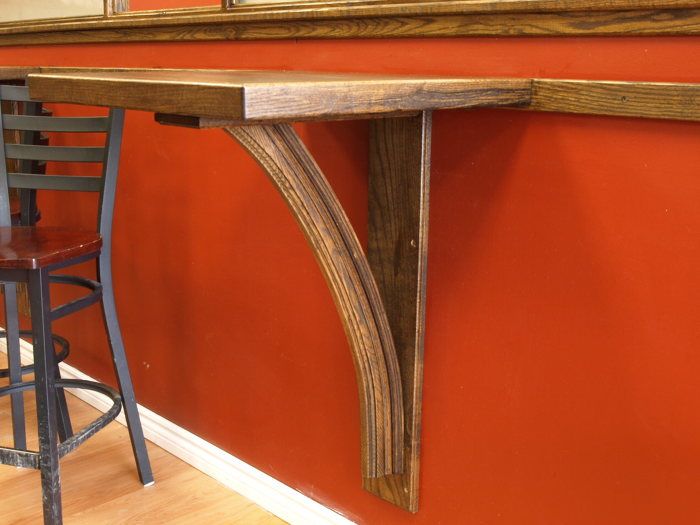 A friend of mine owns a restaurant and needed some extra seating but was shy on room. This was the solution I came up with hanging the tables on the wall. Adds a little pizaz to the place too. Made from oak using steam bending to curve the back of the arch.
Finished with dark walnut and Polyurethane.
I added a chair rail down the length of the wall that runs even with the tables.
thanks for looking.
Ken