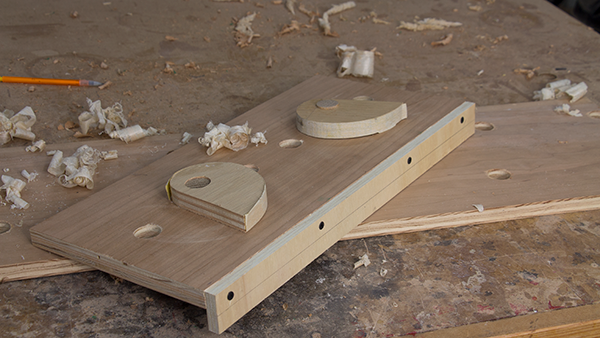 Watch the build and demo video
In 2012, I made a couple of cam clamps that used the Bernoulli spiral for the cam design (don't ask why). I found myself using them frequently. They were very useful for card scraping and hand planing. I thought I would come up with a system that would allow woodworkers, that don't have dog holes in their bench, to use these clamps. I mixed the features of a bench hook and my Bernoulli Spiral clamps and came up with what I'm calling Cam Hooks.
The Cam Hook has at least two advantages over a traditional bench stop. One, is that a bench stop is prone to causing your work to pivot; the cams do not have this problem. You also are not limited to the length of the stock you can clamp with the cams.
Watch the build and demo video