Gallery
Parts and Small Tools Cabinet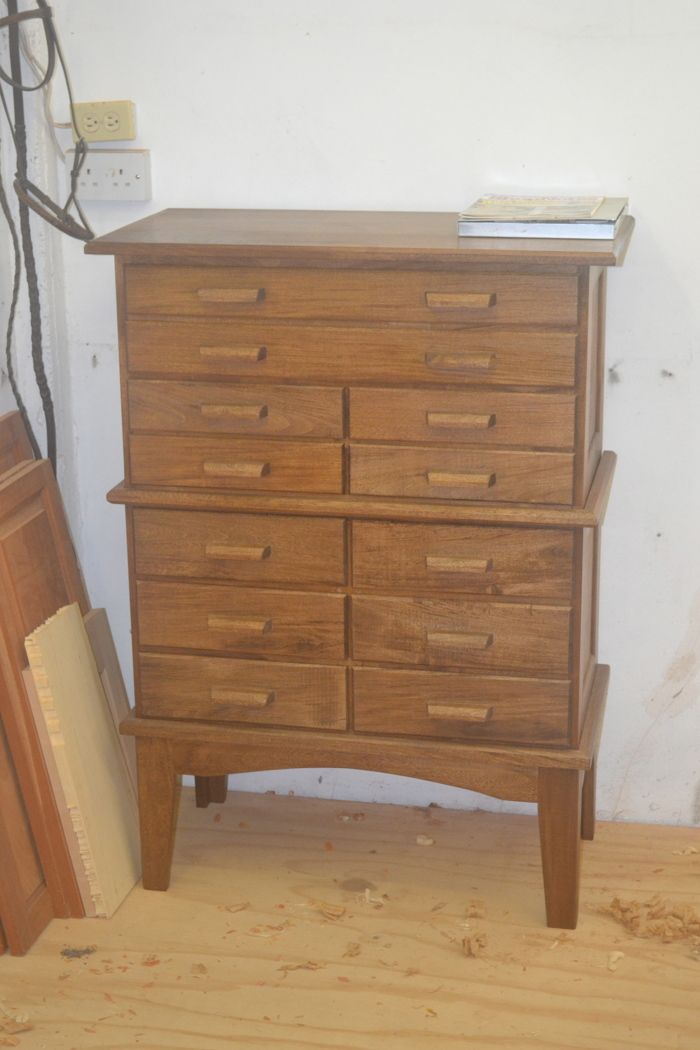 I got tired of searching for screws and other bits in a collection of glass and plastic jars and containers. I found some small plastic bins in the dollar store and thought these would be great in a cabinet. So I designed this stacking chest to fit the bins. Each section of drawers justs stacks on top of each other, so if I need more I can just build another section and add it on top. The top is not permanently attached so I can remove it, add a chest and replace the top.
Small parts and screw storage 
The drawers where designed to fit the bins to hold a selection of screws and other small parts.
The narrow top drawer holds some small tools for layout work and keeps them safe and clean