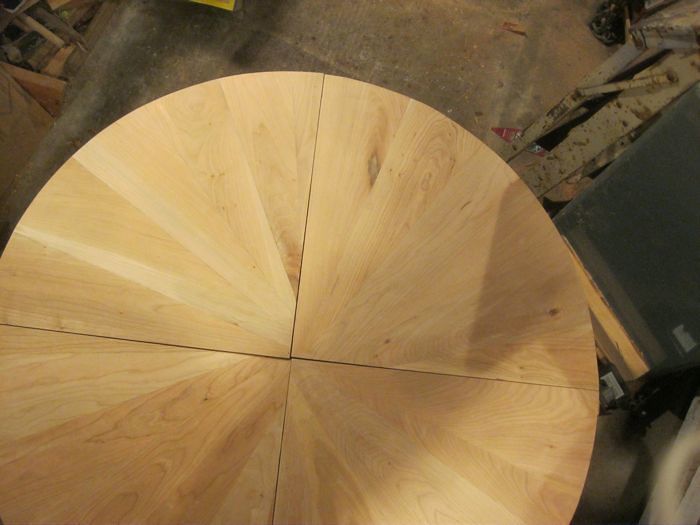 Dutch Pie Table is an old idea for a piece of furniture to have multiple uses; a round, half round or quarter round table with the remainder sections as shelves. Use it as storage shelves , then at party time, make it into a round table. I draughted my own drawings, and use tenon and mortise construction with 3/4″ cherry. Table tops are cut in a radial shape and buscuit joined then pinned to the outer end of the leg assembly with stainless 1/4″ threaded studs 
Dutch PieTable can be setup a round, or half round or stacked as shelves to suit small living spaces. Photo by D.Middleton in his own workshop.
Dutch Pie Table showing each 1/4 supported by its own legs hinged at centre (to fold flat for storage). All made out of  3/4" cherry.
Dutch Pie Table setup as shelving unit. Two stainless steel 1/4" pins hold each level in place at the outer edge of the radii. On the inner end each leg pair is attached to another by brass piano  hinge, allowing the legs to fold flat for storage.