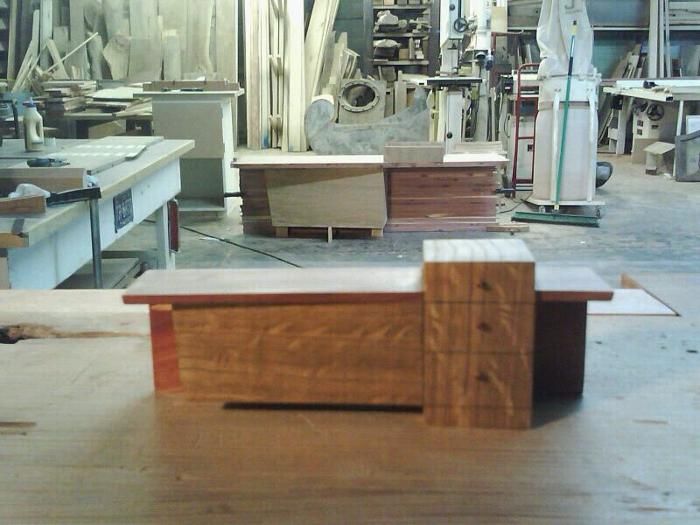 Over the years, and after many attempts to produce accurate drawings, either by computer or on drafting board I have become more dependant on scale models. One of the best reasons I have found for this, aside from my sub-par computer skills, is that no 3d modeling software can place that item in your hand. Model can very easily be examined from any angle and lit from any angle. In order to really get a sense of completed piece it helps to have a sense of light and shadow. As we know, minor alteration of design in any way can have radically differing results. Another nice thing about models is they can be simple to give sense of form, alternate versions can be built as fast as a good draftsman can draw them.  I can also tell you that people enjoy seeing these. Friends, relatives, clients and ESPECIALLY architects will go gaga over your miniatures.
A shot of tansu cabinet during construction with the model on bench top in foreground. 
This model is a fairly simple one. Cabinet body is solid with reveals just drawn on surface. Sometimes I get more detailed with working parts.
This image shows the effects of lighting that a model can really give a sense of.
This model has a bit more detail.