Gallery
Champfer / Bevel Adjustable Planer Jig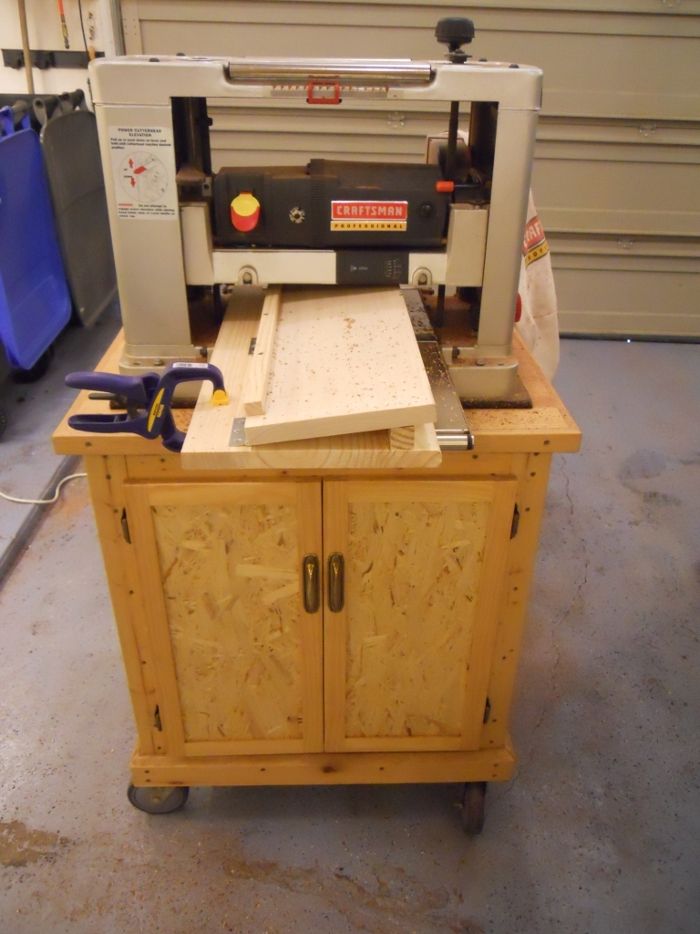 I needed away to put a slight bevel on a wide board to taper from 3/4″ thickness to 1/4″ or anywhere between. I came up with this solution for about $30. I wanted to be able to adjust the angle for various board widths and tapers.
It works great. My first Jig and I love it!
For narrower boards, use a "filler" against the sloped "fence" so your planer does not tear into the upper corner of your sloped base.
You will find that the combination of a board at an angle butts into the planer structure and sets your maximum cut depth for each pass.