Gallery
Cherry Curio Cabinet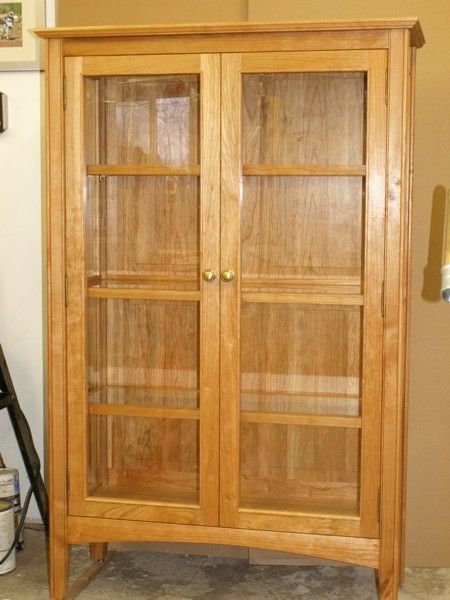 This cabinet is for a good friend of mine. He wanted to suprise his wife with a really big gift for Christmas this year. He told me they used to have a cabinet years ago but it ended up at his parents place and she has been asking for one to replace it ever since. It has been a very long time. I was given free licence to build with any type of wood and any style with the only concrete requests being the measurements of the cabinet match the size of the one they used to have.
So this is what I came up with. Lots of glass to allow the light to pass through and how can you go wrong with cherry. Gets better looking with time. Unlike myself. The back of the cabinet has panels raised on both sides so the cabinet could also be used as a room divider or at least the wall will be impressed.
I guess as for a style maybe Shaker with some attitude. For a finish I used an oil varnish wiped on two coats and 3 coats on the top. After came a light wax to make it extra smooth.
As a hobbiest this project was ongoing over a couple of months using up a little over a hundred hours of time in the shop. This is probably the most challenging project i've completed and I am totally satisfied with it.
Thanks for looking
Ken