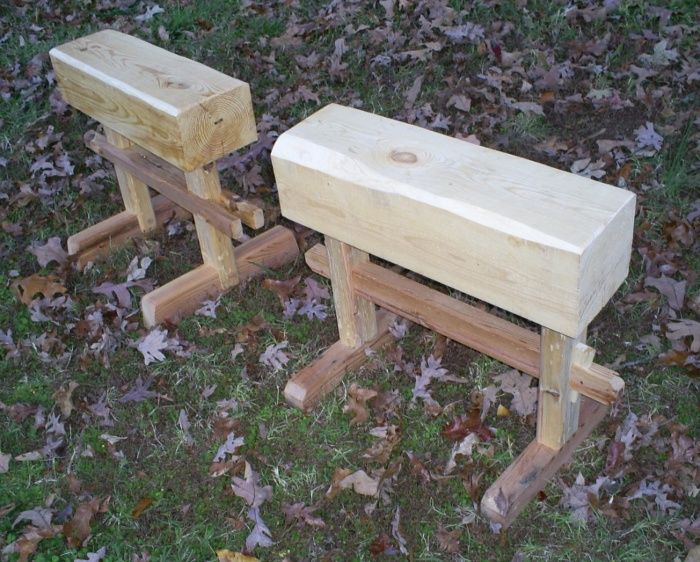 I stopped by a local saw mill and saw a bunch of these short thick blocks of pine. I knew right when I saw them what they were for: saw horses.
I tried a tusked tenon on the first and then thought I would try it with a bridal joint on the second. I also really enjoyed making the pegged partial bridal foot joint.
The woods are pines, cedar, and spruce. Some of the pines and all of the cedar are reclaimed. The spruce was part of a dying tree that fell in my backyard.
You can see more pictures here: https://plus.google.com/u/0/photos/107811782926296586819/albums/5669004024213884625