Gallery
Oak Display Cabinet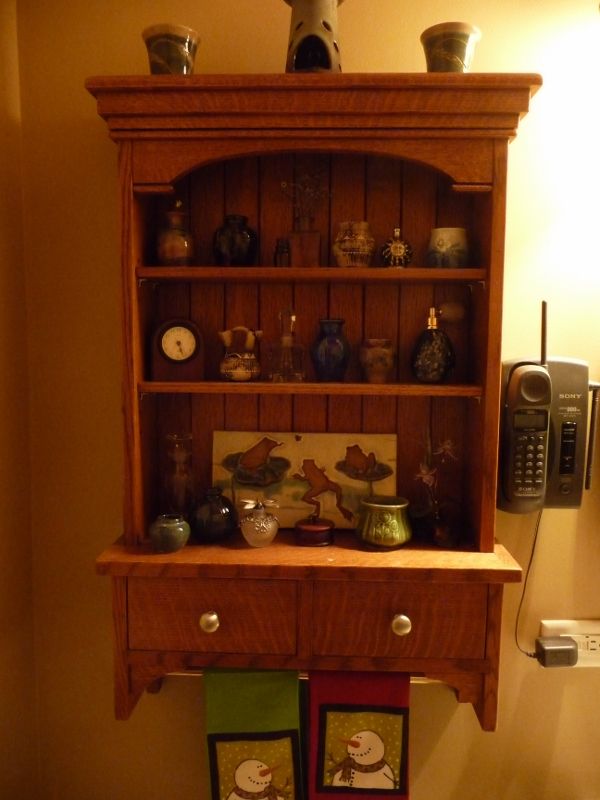 We collect pottery so I made this display cabinet with a towel bar below for the bathroom.
Made from recycled, old growth, 1/4 sawn white oak.
I made the grain on the top pc. and the drawer fronts centered and fanned like sun rays. Nobody would notice but me but thats Ok.
Maple drawers with 1/4" dovetails
the pedestal sink and the oval mirror were thrown out on the side of the road.
Free stuff is very cool.
bead board ceiling with cove crown. Something different. Why not.