Gallery
Plant Stand for Mothers Day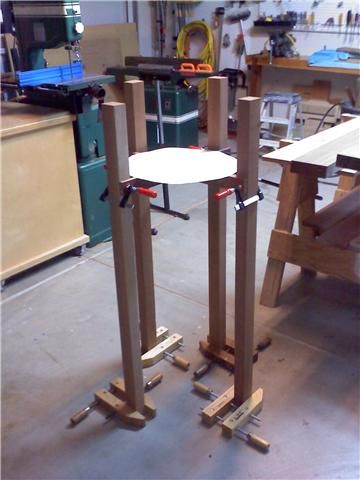 This was a Mothers Day gift to my Mom. She needed a plant stand 40 inches tall. She was very adamant about this measurement even when I tried to talk her into a shorter version.
This is my attempt at the James Krenov style of building. I probably walked around this thing 100 times.
Looks like the planet Jupiter.
This detail was a happy accident.