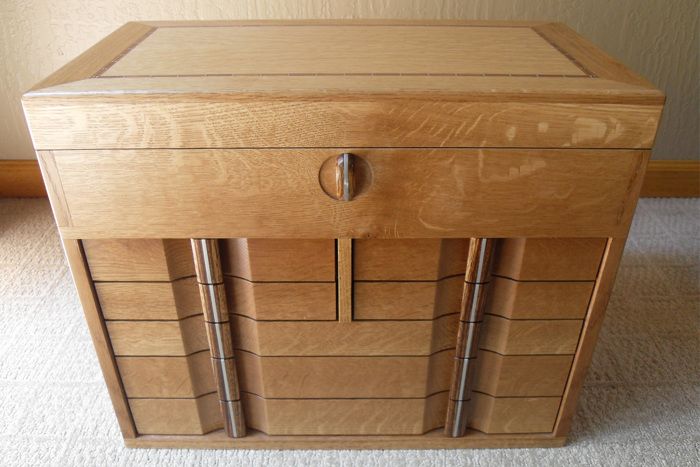 WHITE OAK MACHINIST BOX
Zebra wood with custom aluminum handles. Box lid latches internally and secures the drawers by a quarter turn on main knob. Side handles are built into the frame to create a streamlined, no nonsense, bullet proof box.
Piano Hinge placement creates a 92 degree opening lid accented by a personalized T-Bird emblem adding an additional 10 horse power to the box.
Hand made pulls and knobs designed to secure lid and all drawers via internal locking device. No extra protruding elements making it safe for travel.
Inset wooden side handles integrated in the frame and panel. Finger jointed corners.
Veneered and inlayed top. Solid perimeter.