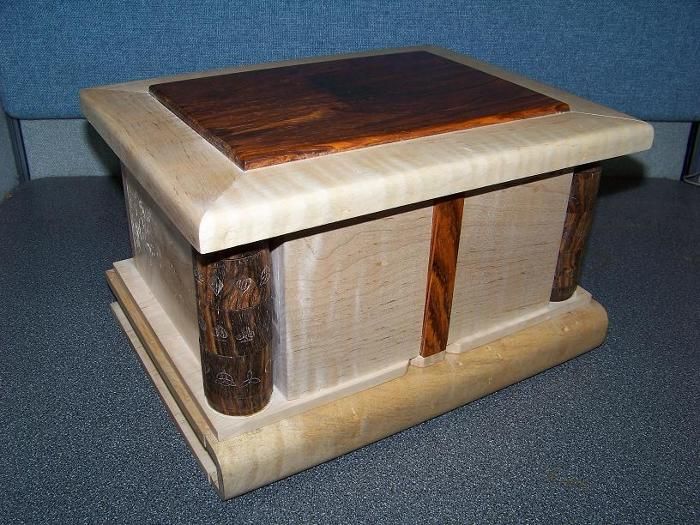 This puzzle box uses the basic beginning of a Turkish puzzle box, but incorporates a dual set of matching, 3 tumbler combination locks. Both sets of locks were turned from a single piece of rosewood, chosen to match the cocobola elements. The internal workings are made from turned shafts of african blackwood with keyed elements of bloodwood. For the moving metal portions, brass pins are actuated by stainless steel springs. The locks are set with the box open, and spring into place once the base is in position. The tumbler lock sets are my own design, and are inspired by the cryptex shown in the movie 'The Davinci Code'. The box sides are of a highly figured curly maple, with accents and box top of cocobola. I used hidden barrel hinges to preserve the 'secrets of the puzzle'.
Left side of puzzle box, closed and locked.
lock core from left side.
This image shows the unlock sequence. The tumbler locks must be unlocked prior to sliding the base backwards to allow the key slot to be exposed.