Granddaughter Katie's 16th birthday hope chest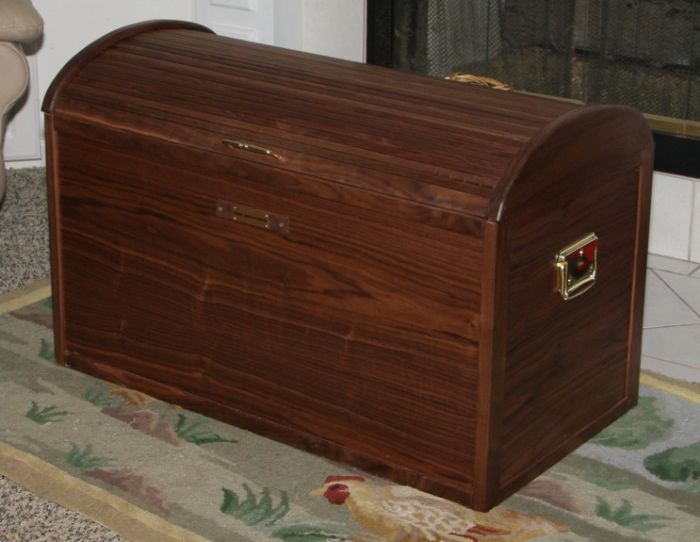 I build a cedar lined hope chest for my daughters and for my granddaughters upon their 16th birthday. This one belongs to Katie and it's the 5th one I've built.
I used an Amana Tool® tambour bit set to produce the roll top lid. The lid drops between the back of the chest and the solid Tennesee cedar liner in a chamber that's about an inch wide.
The tray is solid cedar and serves as a support for the roll top. It sitts on top of the cedar liner.
Cedar lined hope chest with roll top lid and cedar lift-out tray.