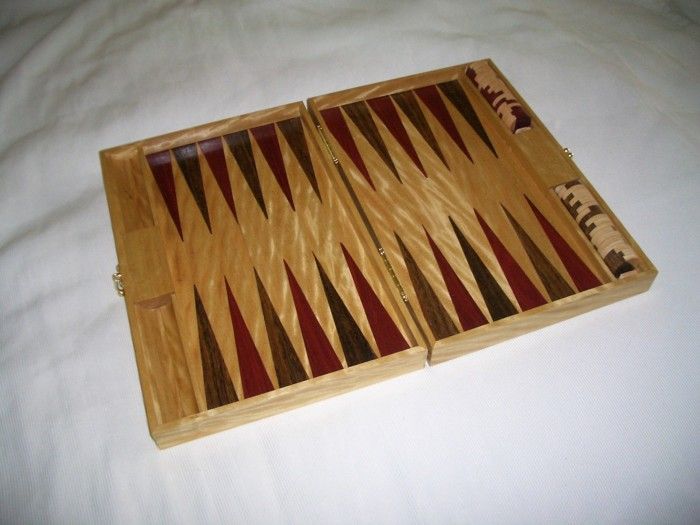 My first real from scratch wood working project – My niece wanted a backgammon game – I learned everything from lathe work to resawing and inlay. Loved the time spent on this.
Backgammon for my niece, Liz
My first real project - backgammon box - outside view
Backgammon with pieces displayed - Got to buy a lathe to make this!