Gallery
Horseshoe Armchair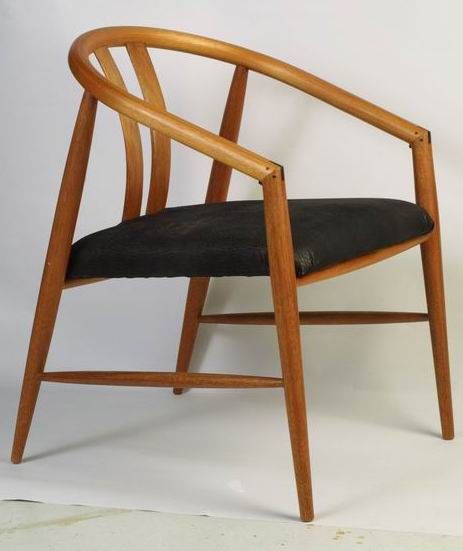 The design for this chair was inspired by a 17th-century Ming Dynasty horseshoe armchair on display at the Peabody Essex Museum in Salem, Massachusetts. Dozens of sketches later, it took on a look more reminiscent of a chair by the Scandinavian designer Hans Wegner.
The horseshoe-shaped arm was formed with a bent lamination and is joined to the front posts with pegged bridle joints. The chair is constructed of mahogany with an upholstered seat and ebony accents.
Detail of bridle joint on arm.
back view shows bent back splats.