How-To
Simple Cabinetry with Pocket-Hole Joinery
Low-cost jigs for the pocket-hole system produce basic cabinetry joinery that's easy and strong.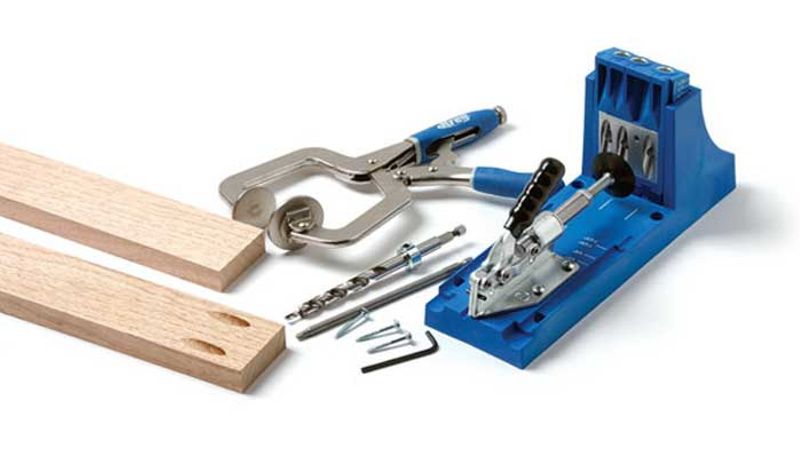 Ed Pirnik, Cari Delahanty
Thanks to the invention of the pocket-hole joinery system, it's easy for novice and veteran woodworkers alike to construct strong, attractive cabinetry using any number of inexpensive jigs.
Like a toenail in carpentry, a pocket screw goes into the side of one board at an angle, and then down into the board below. But the screw threads make these joints many times stronger than their nailed counterparts.
In this short video, Fine Woodworking special projects editor Asa Christiana offers a step-by-step demonstration of pocket hole joinery as he builds a simple bathroom vanity cabinet from start to finish.