Webinar: Marquetry, joinery, and more with the Shaper Origin
Replay! Join the team at Shaper to learn about hardware installation, joinery, and marquetry in this up-close look at Shaper Origin.
Sponsored by Shaper Origin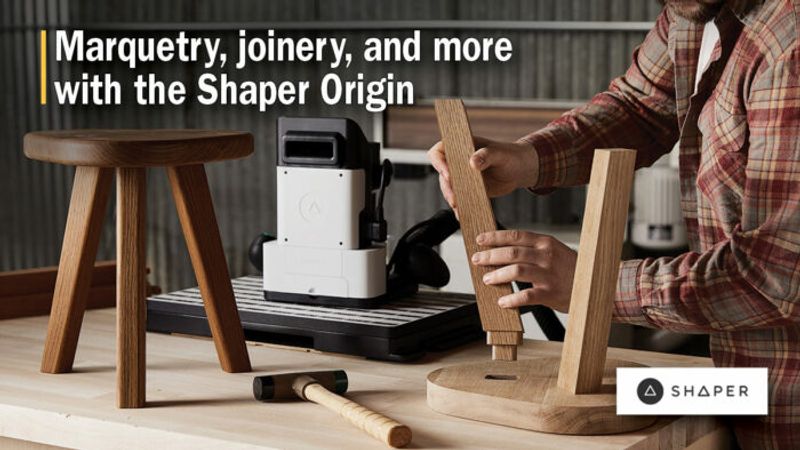 In this webinar, Jake Stillwell and Russ Fogle will demonstrate how the Shaper Origin can take your woodworking projects to the next level. They'll demonstrate how the Shaper can help you install complicated hinges and other hardware, create joints you never thought possible, and even add intricate marquetry to your woodworking projects.
Check out the Shaper Hardware Library.
Be sure to take a deeper dive into all things Shaper with their livestream series, Shaper Sessions.