Webinar: Painted Furniture with Aspen Golann
Replay! Join furniture maker Aspen Golann for a look at her painting process, including her techniques for airbrushing in details.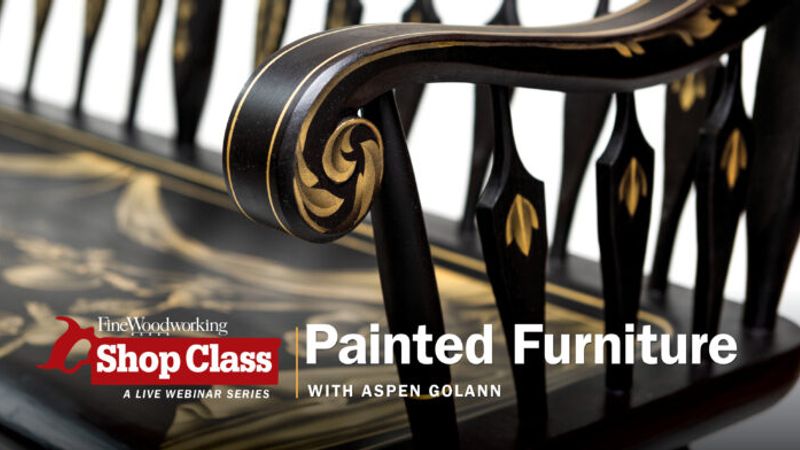 Aspen Golann, a furniture maker trained at the North Bennet Street School, is also a fine artist and teacher. Inspired by traditional painted Hitchcock furniture, she began painting her own pieces, and in this webinar she'll paint imagery on yours. She will explain airbrushing in detail, demonstrating a variety of approaches that simplify the process and allow woodworkers to easily and effectively create stunning painted furniture without years of practice (or an MFA in drawing). Whether you're designing original furniture, repainting a set of chairs, or embellishing an instrument or small box, Aspen will help you take a creative and contemporary approach to traditional American painting styles. 
Be sure to follow Aspen on Instagram @aspen_golann
Here is the "weeding cup" that was recommended in the comments.