Farrington's good-value seal of approval
Mike Farrington shares a few tools that he's used for an extended period of time and he thinks represent a good value.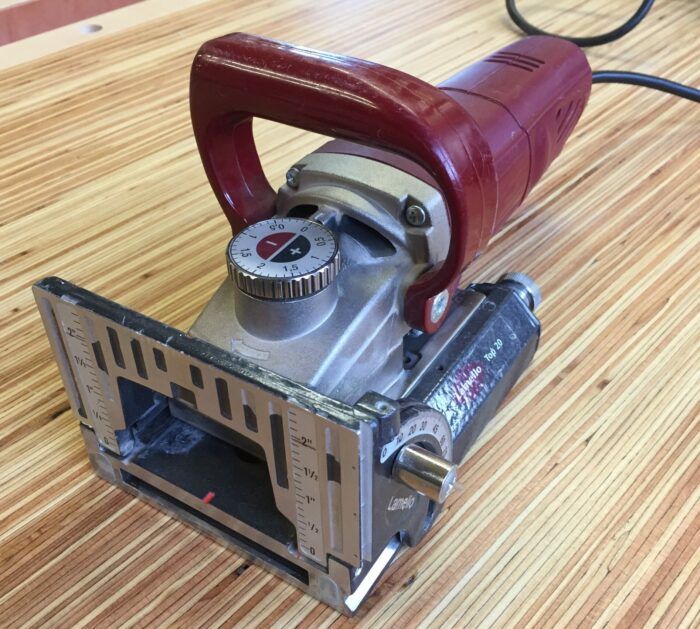 My wife and I recently bought a new car. Our last family car had virtually zero problems in the 204,000 miles we put on it. One day the check engine light came on and the repairs were going to cost more than the value of the 16-year-old car. So our hand was forced and we purchased a new sensible SUV to haul the family and our gear. Since our purchase, several friends and family have asked me what I think of the new family whip. My answer has been consistent: It's fine, but if it doesn't last as long as the last one, I won't like it. My sister pushed back and told me that was a boring answer, and she asked why I wasn't excited. At the time all I could tell her was "I don't know." This question troubled me for a few days as I mulled it over. After some thought, I have learned something about myself. I really don't get excited about investing in something new. I think this is due to the apprehension of potential issues and cost of ownership. It would be much easier to spend a ton of money on a car if you knew ahead of time that it would run trouble-free for 204,000 miles. Unfortunately, the warranty is 5 years and 60k miles, and at that, there was a lot of fine print. 
I think many of us woodworker types have the same apprehension with tool purchases. Is this a tool I will use enough to justify the price? Will it break on the third use? Will it perform task X efficiently? These are questions I think most of us ask ourselves before purchasing a tool.
In this blog post I will share a few tools that I have owned and used for an extended period of time. These are tools that to me represent a good value, which is really what it's all about.  
MatchFit dovetail clamps
Let's start with a couple of clamps. The MatchFit dovetail clamps are totally great. For a clamp that looks pretty boring, they have so many uses, from jigs to using at my workbench in 20mm dog holes. These little guys get used and abused in my shop. 
Jorgensen Cabinet Master clamps
Next, I really like these Jorgensen Cabinet Master clamps. While I think using these clamps will not make you a cabinet master, they are great parallel clamps. I use these mostly for panel glue-ups, and clamping doors and drawers. I have a bunch of these and they all have held up well in my shop, even after being dropped. My only suggestion would be to file the outside edges as they are a little sharp from the factory. 
DeWalt 611 and 621 routers
Moving on to a couple of power tools, I really like the DeWalt 611 and 621 routers. The 611 is a really nice palm router and powerful enough to tackle more than just small edge profiling. The little LED lights shining over the bit are the icing on the cake. I own a handful of these routers and all have performed without flaw. The 621 is the perfect sized plunge router. It has enough power to cut a large mortise, but it's small enough that it doesn't tire you out. I currently own two of these, down from three. I lost one; it was the first router I ever bought and it ran in a table for about 10 years. There were days where it would run for six hours. I certainly got my money out of that one—let's call that the equivalent of 204,000 miles on a router. The other two have been used for drilling shelf pins and mortises, both going strong. 
Makita drill driver and impact driver
Impact drivers and drill drivers are important tools for any woodworker. Even if you don't use one on actual woodworking projects, shop projects and stuff around the house require a set. As a cabinet maker, I use these daily. I looked up when I bought these, and it was May 14, 2012. These have fallen off ladders, drilled huge holes with hole saws, and generally been asked to do more than they should. In that time I had one battery stop working. That's it. These are total workhorses. 
Lie-Nielsen chisels
I think these are the best value in chisels currently available. They are well made and feel perfect in the hand. They feel as though someone with lots of woodworking experience designed and made them. I like that the design doesn't change over time. This has helped me fill out a matching set, buying only one or two at a time. I would rather have only a couple of these vs. having a full set of a lower-quality chisel. 
Lie-Nielsen block plane and Stanley Bedrock No. 607
These two handplanes are at opposite ends of the spectrum: a Lie-Nielsen low angle adjustable mouth block plane, and a Stanley Bedrock No. 607. The block plane is the most-used plane in my arsenal. It's the perfect size for my hand and as such causes less fatigue. The 607 is my least-used plane, but when I need it, I really need it. I just finished edge-jointing some 13-ft. boards that were too long for my jointer. The 607 allowed me to get nice tight joints. It's closing in on 100 years old, and with a Hock iron, it works better than new. I realize this plane hasn't been made in years. Not to worry, eBay, tool swap meets, and the like will have plenty of these available.
Gyokucho Ryoba
These saws are great because the blades are replaceable and inexpensive, though the blades, if not abused, rarely need to be replaced. For the cost, these are very good saws. This is another tool that feels as though it was designed by woodworkers. 
Lamello Top 20
I describe this as my mighty biscuit joiner. I bought this used from one of the first cabinetmakers I worked for when he was retiring. So that means this tool lasted an entire career and is halfway through its second. I know these are crazy expensive, but I would still call them a good value when considering the quality. I could only guess how many slots this tool has cut and it is still as good as new. This model was replaced with the Top 21 a while back. 
Mirka Ceros 5-in. random-orbit sander
Last but not least is the Mirka Ceros 5-in. random-orbit sander. I bought this tool in March of 2013. Since then, I've had countless days where I sanded the entire day, days where I have used up an entire box of sanding disks. Oddly enough, this sander was recalled for some reason, and was replace by the Deros I think. Mine hasn't given me any problems, so I keep using it. My guess is the Deros is just as awesome. 
On the day we got rid of our old car, I really felt like we got our money's worth. I hope our new car offers the same service life. The tools I've talked about here are just like that old car, years of trouble-free service and an incredible value. I'd love to hear what tools have been a good value in your shop. Let me know in the comments below.