From the Bench: Woodworking changed my life
An inmate in the Wisconsin prison system testifies to the power of woodworking and great mentors in turning around his life.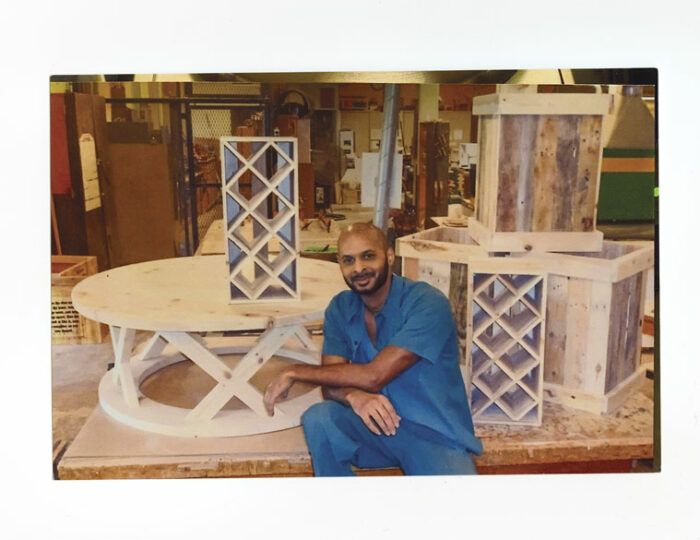 My name is LaShawn L. Long. I am currently incarcerated in Green Bay Correctional Institution. I completed the Cabinetry/Fine Woodworking vocational program here and am now the tutor for the class. I would like to tell you my story of how this class and my boss have changed my life.
I am a 30-year-old Black man with a rough background to say the least. After serving three years in a juvenile correctional facility, I was convicted of armed robbery at age 18 and sentenced to 15 years in prison. I am set to come home early 2023, at which point I will be 33 years old and will have spent more than 18 years of my life in one prison or another.
Because of the way I lived my life, on the outside and within these walls, I gained a reputation for being prone to violence and having a negative disposition toward authority figures. I have been labeled everything from "menace to society," to "high ranking/influential member of a gang," to a "security risk" within the institutions where I have been housed over the years. And because of that, most people who don't come from that life take those labels at face value and limit their interactions with me.
Throughout my time in this institution, there have been two people who, even knowing of my history, took the time to get to know me as a person and allowed me the opportunity to better myself and my situation. Those two people are Mr. Korey Heimke (the shop's instructor) and Mr. Greg Dausey (another teacher here within the institution). Both have fought for me when others wouldn't.
My many conversations with these two men, and being out in the shop developing my skills and deepening my passion for woodworking, have played a major part in my ability to transform my life. It all has given me a different type of confidence in myself and my capabilities. And while I openly admit that I still have a few rough edges, just as with working with wood, I know now that with the right set of skills and tools, and with time and effort, I will smooth them over. I have been able to step away from so much of the negativity in my life and refocus that energy into becoming a better father, son, brother, uncle, and just a better man overall.
I work tirelessly every day now to better myself and the life I live. And the shop provides me the focus I need behind these walls. The shop is my place of tranquility! I am able to go to work and immerse myself in my projects and, for that time, nothing else matters. To see my finished work, knowing all that went into it, gives me a sense of accomplishment that I now crave. I'm hooked for life!
My pride in my work and my appreciation for the gift Mr. Heimke has given me and my family are what keeps me focused on the end goal. I owe him so much. I can't and won't disappoint him after the second, third, and fourth chances he has given me along the way. Not only has he taken the time to teach me woodworking, but he has also become a mentor in life to me. He has given me another way to look at and approach the life I can build for myself and my family and for that I will forever be grateful to him.
One day, I hope to write a part two of this letter, from my own shop, and speak to the growth I was able to accomplish simply because I was fortunate enough to have people in my life who saw the potential in me and refused to give up on me.
That being said, I would like to end this with a message to your readers. A man's past does not determine nor dictate his future! Even the worst of us are potentially only one conversation, with the right person, away from making a positive change to our lives. And you'll never know if you'll be a Mr. Heimke or Mr. Dausey to someone if you never take the time to find out.
LaShawn L. Long is incarcerated in Green Bay Correctional Institution, where he makes furniture and cabinetry and teaches others to do the same.
Woodworking behind prison walls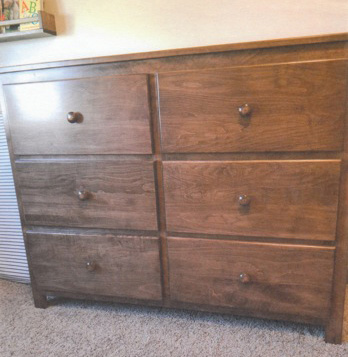 Thanks to the Wisconsin Department of Corrections, we had a chance to talk to LaShawn via Zoom and ask about his woodworking. He's been a woodworker for about four years, making cabinetry and furniture commissioned by state agencies or employees in the corrections department. He works Monday through Friday in the shop, making furniture and mentoring those new to the program. There are five to seven woodworkers in the shop at any given time.
We asked him what tools he dreams about getting when he sets up his own shop as a civilian. "I've thought about this a lot," he says. "A bandsaw and a tablesaw. We don't have block planes here but I'd like to learn more about using hand tools."
One of his favorite builds was a complete bedroom set, including a headboard with sliding doors for storage, side tables, and dressers. The hardest piece he's made was a bent laminated, spalted maple bench with black walnut inlay. It took him about a month to make.
—Liz Knapp, Fine Woodworking