Workshop tip: Use spacers to plane strips to perfect thickness
Spacer system handles pieces that are too short to plane safely by machine.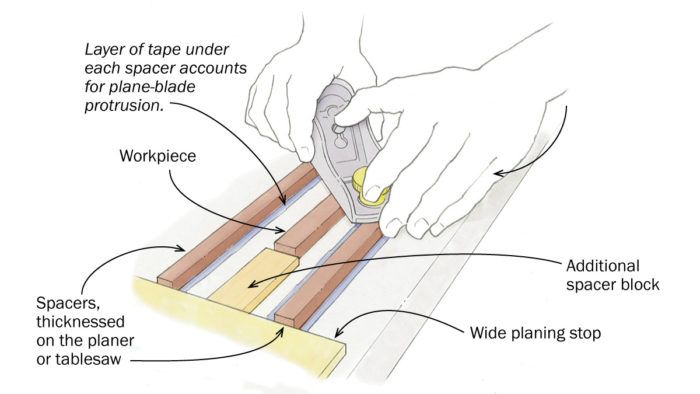 Thicknessing small pieces can be tricky. When I need to trim pieces that are too short to be handled safely on a machine, I use a spacer system to guide my handplane. I make the spacers long enough that I can run them safely through the planer to the thickness I'm after. I put a piece of tape under each spacer to account for the protrusion of the plane blade from the sole. The spacers and workpiece get butted up against a wide stop on the workbench, but the workpiece gets an additional block in front of it so the plane will ride past it while still supported by the spacers.
—DAVID JOHNSON, Los Angeles
Illustrations by Dan Thornton
From Fine Woodworking issue #287