Workshop tip: Short clamp makes great tape and towel holder
Clamp them anywhere and move them whenever you want.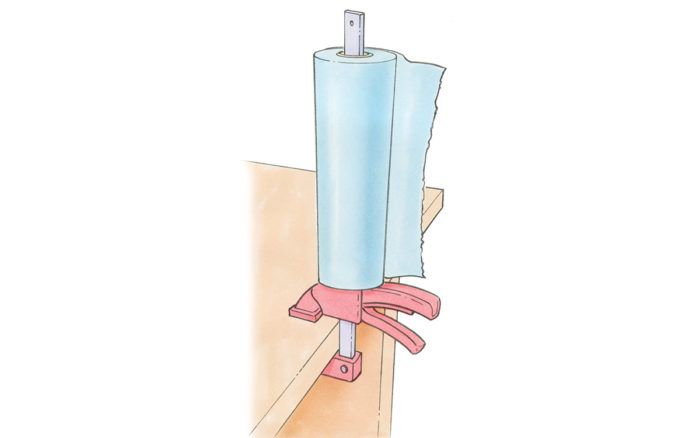 When a few of my quick clamps started to wear out, I realized they make the best darn shop-towel stand you've ever used. They go anywhere, and work either vertically or horizontally. Clamped vertically on a shelf, they'll also hold your entire tape-roll collection, plus twine, extension cords, and more.
—DEAN LAUGHREN, Winnipeg, Man., Canada
Illustrations by Dan Thornton
From Fine Woodworking issue #286