Webinar: The history of Bailey handplanes
Replay Join Joshua Clark for a fascinating look at the history of handplanes, and the progression of the Stanley plane through the decades.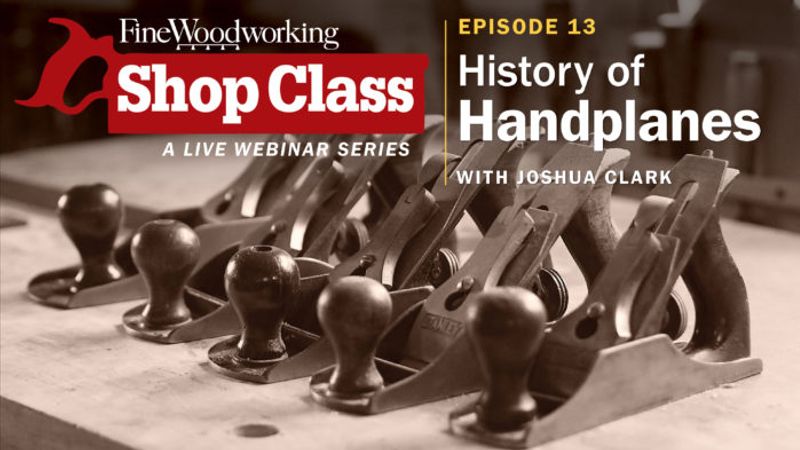 Are you interested in vintage handplanes but confused by the terminology used to describe them? Don't know what a "type 11" is? Confused about Sweethearts? In this webinar, vintage handtool expert Josh Clark will help demystify the Stanley bench plane. He'll talk about the history of handplanes, the innovations that Stanley and Leonard Bailey introduced to make them easier to use, and the progression of the Stanley plane through the decades.
Bio:
Joshua Clark is the founder of Hyperkitten Tool Company, which is dedicated to putting good, usable tools into the hands of people who work with them. Joshua has been interested in using, researching, and collecting vintage tools for over 20 years. Hyperkitten Tool Company specializes in vintage woodworking tools, with a special emphasis on finding usable wooden molding planes and edge tools. Many of these tools were made in the 19th century, some as far back as the 18th century, and they are still usable by woodworkers today. All of the tools he sells are inspected, tested and, when necessary, restored or repaired to ensure their suitability for use. Joshua lives in Oxford, CT with his wife, Sarah, three children, and three cats. When not in the shop, he works for an IT company as a Systems Engineer.