Online extras from FWW issue #286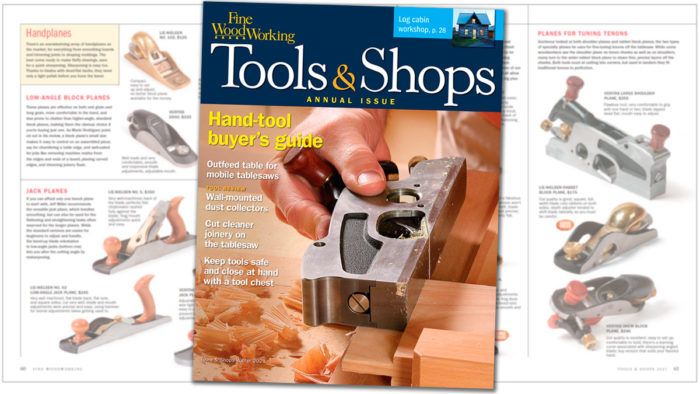 Online extras from FWW issue #286
We visit shops all over the country and take our members along for the ride. From tool selection and layout to workflow and storage, there is something to be learned anytime you peek into the shop of one of our contributors.

Known for efficiency in his work, Mike Pekovich has built a few iterations of his sled for making mitered boxes. In this video, he shows the progression of sleds he built, and unveils the final version. Or is it?

He's built dozens of round Shaker stands over four decades, so there is no one more qualified than Christian Becksvoort to demonstrate making this classic. In this seven-part video series, you'll learn how to:

Turn the wine-bottle post
Shape the legs, softening the edges with a lathe-mounted sanding drum
Hand-cut dovetails to attach the legs to the post
Add a beautiful hand-rubbed finish with oil and varnish

Not every woodworker has a shoulder plane. Mike Pekovich shows how to use a less expensive alternative to true up a tenon for a perfect fit.

Asa Christiana demonstrates the test he performed to find out which wall-mounted dust collectors stood out.

Get a bird's-eye view of Dawson Moore's process as he uses his spoon mule (p. 78) to carve a large cooking spoon.

A cut diagram of the spoon mule parts

After a career as a commercial furniture designer and maker, the man who brought Gorilla Glue to the U.S. market finds fulfillment again as a simple woodworker.