Webinar: Understanding Wood Movement with Christian Becksvoort
Replay Join FWW contributing editor Christian Becksvoort for our webinar on wood movement.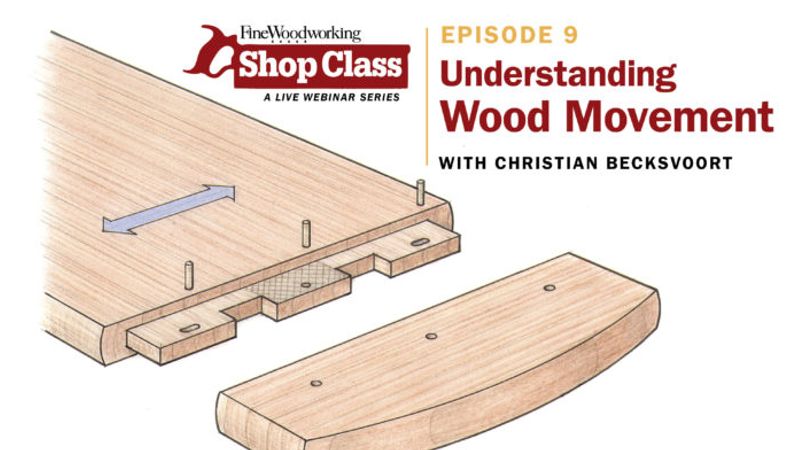 You can build a piece of furniture beautifully and still have it break apart if you don't account for seasonal wood movement. Contributing editor Chris Becksvoort learned this the hard way in high school with one of the first things he made. Since then he's been carefully taking wood movement into account through 50 years of cabinetmaking. Along the way he's written extensively on the topic in books, articles, and blogs, and taught the subject in workshops. In this webinar he explains the reasons for wood movement and why the amount of movement varies depending on the climate, the wood species and the way a plank is cut. Then he lays out methods for accommodating wood movement in a range of structural situations commonly encountered by the furnituremaker, from the simple to the complex.
Click here to download Chris' handouts.