Benchmarks: Bob Van Dyke's Early Years Behind a Table Saw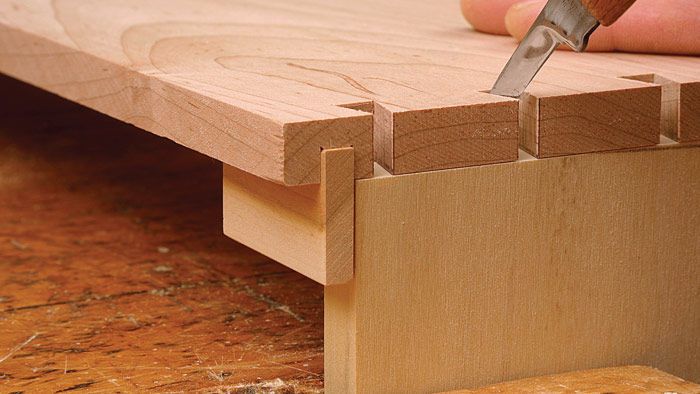 How many articles about dovetails can a magazine actually publish? And how many of those dovetail articles can and should one person actually read?
I was around 12 years old when my father got a 9-in. Sears tablesaw for Christmas. This was the answer to all the various projects I was always working on. For some crazy reason he let me use the saw, and I managed to keep all my fingers through the next 15 years of intermittent woodworking projects that always had something to do with sailing or photography (my two main interests at the time).
Fast forward to the early 1980s when those black-and-white Fine Woodworking magazines started appearing at my Dad's house. They hit me like a ton of bricks and sparked what has been a lifelong passion. They opened a world that I knew nothing about. What were these jointers, routers, and mortise-and-tenons? And dovetails? Why were there so many articles about cutting them? And why did Frank Klauz and Tage Frid use those huge bowsaws to cut them? (Yes, I still have the one I bought in 1983!)
I still have the issues that I regularly stole from my father until I finally broke down and got my own subscription! Other magazines have come and gone but FWW has always provided the answers to any of my questions: How do I clamp a glued-up panel?  How do I use a plunge router? And how do I cut those dovetails?
My woodworking career eventually led me to open two different woodworking schools, where accurate and readily available information was critical for me and my students. I don't know of any source of info that has been as valuable as FWW magazine except maybe the Taunton books that have become classics in the field, the short-lived but much missed Home Furniture magazine, the early videotapes (yes, I remember well Frank Klauz comparing the dovetail joint to a monkey trying to get out of a cage), and now the website. Every article the magazine has ever published and hundreds of videos—all instantly available. And all those dovetail articles—do a search on Finewoodworking.com and 63 pages come up!
Bob Van Dyke
Contributing Editor, Fine Woodworking
How to get a strong, square assembly



Issue 31, Nov/Dec 1981; pp.86-89

A simple fixture and the right router

Issue 30, Sept/Oct 1981; pp. 90-92

by Tage Frid

Five ways to increase accuracy and reduce the time it takes to execute this hand-cut joint

Issue 171, July/Aug 2004; pp. 50-54

by Christian Becksvoort

Pins or tails first: a case for each

Issue 116, Jan/Feb 1996; pp. 81-86

by Vincent Laurence