Links from Fine Woodworking issue #276
Online extras from Issue No. 276 of Fine Woodworking magazine. August 2019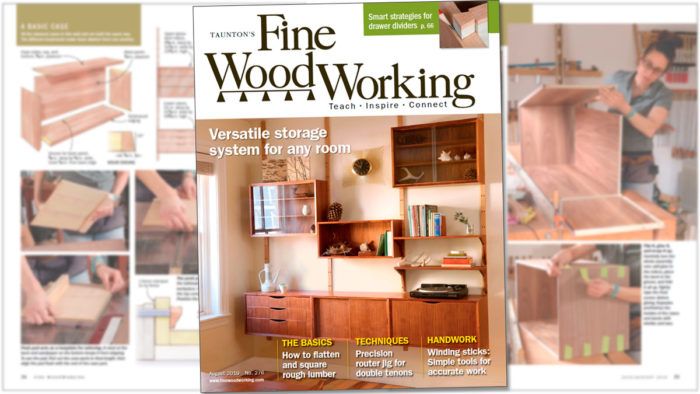 Online extras from FWW issue #276
If a board is too twisted, it'll rock as you pass it over the jointer, making it nearly impossible to straighten using conventional methods. In this video, Bob Van Dyke demonstrates how he flattens a board that many would consider too warped to use in just two to three passes over the jointer.

Video: You and Dye–a Natural Fit (Coming Soon)

Indigo dye isn't the only way to color wood naturally. You can extract natural dye from many items found in your local produce section or even in your yard. In this video, we'll show you a few methods for adding a bit of color to your wood, without any chemicals.

We ask Bill about his favorite makers, favorite furniture, how working at Colonial Williamsburg has affected his woodworking, and the one power tool he wishes he could use.

Tim Coleman is known for his imaginative use of decoration in his furniture. Many of his decorative techniques rely on one of the most overlooked and underused tools in woodworking–the scroll saw.

Will Neptune uses an angled paring block to create a perfect dovetail on his dividers. In this video, Matt Wajda demonstrates Will's technique.

For this series, we thought it would be interesting to show you two woodworkers–Anissa Kapsales and Ben Strano–learning a skill right from the start under the watchful eye of an expert, Windsor chair maker David Douyard.

Recorded live at Fine Woodworking Live 2019, in front of a live studio audience.

Plans: Indigo Tray Table (Coming Soon)

A removable parquetry tray transforms a simple, three-legged table. Purchase expanded plans and a complete parts list for this Modern Tray Table.