Tool Review: Bosch GKF125CEn Colt Palm Router
Variable-speed palm router punches above its weight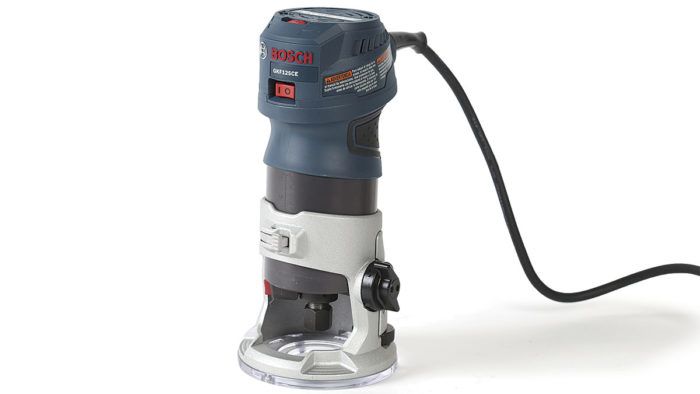 The Bosch GKF125CEn Colt variable-speed palm-grip router pairs some standout features with power that exceeds standard trim-router applications—all while keeping the tool easy to maneuver with one hand. First, having this much power, 1.25 hp, in a comfortably held small router allows you to clean out dovetails, rout table edges, and flush-trim with ease. The rubber grip, recessed on/off button, and swivel cord all improve maneuverability, especially on long runs. Two other standout features are the lighting and microadjustment wheel. The LED lights do an excellent job of providing shadow-free light around the bit and work surface.
The base easily slides on and can be finely adjusted by releasing the lock and turning an adjustment wheel. This function works remarkably smoothly. I'm also a big fan of the red spindle lock, which allows the user to tighten or loosen the collet with only one wrench. (Some routers can be knuckle-busters when trying to free a bit after use.) This feature also relieves the struggle of using small bits, which are often hard to tighten and tend to pull out of the collet during use. Not so with the spindle lock.
—Greg Pilotti runs a custom furniture shop in Parkesburg, Pa.