Stiles Welcomes Local Students for Manufacturing Day Event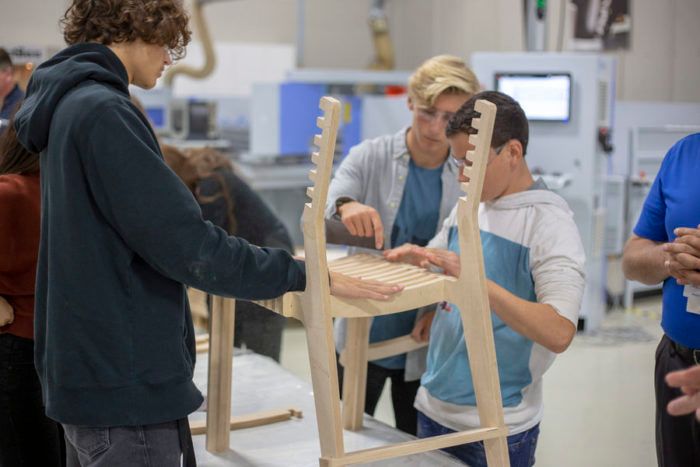 On Friday, October 5th, 2018, Stiles Machinery opened its doors to students from three local area high schools in celebration of Manufacturing Day, an annual nationwide event designed to inspire the next generation and offer them insights into what manufacturing looks like today and the many different career opportunities within the industry.
With a shortage of skilled workers entering into careers in manufacturing, Stiles sees this as an important opportunity to engage with the future generation to dispel the stigma that is often attached to the woodworking industry.
The event, which was hosted at Stiles headquarters and HOMAG Machinery North America in Grand Rapids, MI, was a huge success, with nearly 100 students attending from local high schools including Forest Hills Northern, East Kentwood, and Unity Alternative.
For more information about this event, please see the press release.