Use a PVC cutting mat for better glue-ups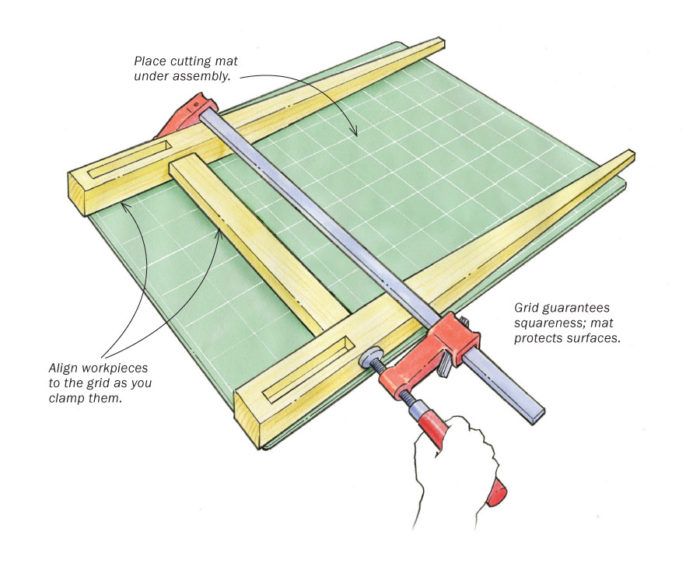 While gluing up mortise-and-tenoned legs and rails for a side table, I realized my self-healing cutting mat had an accurate grid printed on it, which I could use for alignment. By aligning the workpieces to the grid on the mat, I was able to guarantee a square assembly and protect their surfaces at the same time. The mats are widely available in sizes up to 3 ft. by 4 ft., which is big enough for most glue-ups.
—Tim Brosnan, Metuchen, N.J.
Drawings: Dan Thornton
Issue #264 Nov/Dec 2017