Lamp arm positions vacuum hose perfectly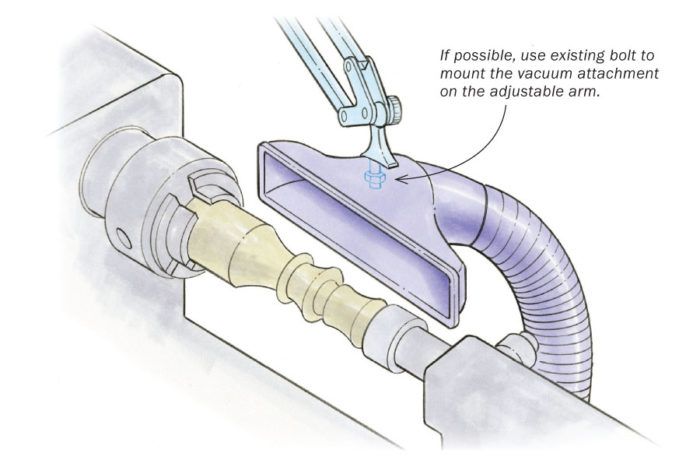 I enjoy wood turning, and have always cleaned up the piles of chips with my trusty shop vacuum. But sanding on the lathe is troublesome, as a large volume of dust settles everywhere and invades my sinuses. So I combined the swing arm of an old drafting light with the floor attachment for my shop vacuum. The lamp's head was bolted to the swing arm, so I used that same bolt to mount the vacuum attachment. The new dust port is easy to adjust and works beautifully, letting me detach the vacuum hose when I need it elsewhere. A similar approach would work for any fitting on the vacuum. And you can drill a hole for the base pin of the swing arm almost anywhere, letting you collect dust from router tables and other tricky spots.
—Joseph Fisher, Coos Bay, Ore.
Drawings: Dan Thornton
Issue #264 Nov/Dec 2017