TG1000 Tension Gauge by Monarch Industrial
Clever gauge reads bandsaw blade tension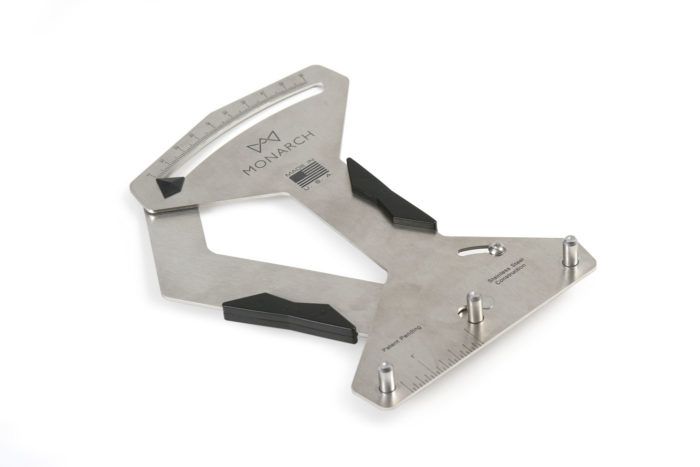 Tensioning bandsaw blades has always been a bit of a crapshoot. The gauges most bandsaws have for indicating blade tension are notoriously unreliable, and accurately using finger pressure against the side of the blade takes more experience than many bandsaw users have. Thankfully, Monarch Industrial's TG1000 makes tensioning blades as easy as using a clothespin.
The stainless-steel gauge consists of a pair of overlapping plates with three pins and a scale. Simply squeeze the plates like salad tongs, place the pins on the blade—the two outer pins on one side of the blade and the middle pin on the other—release the plates, read the indicated number, and adjust the tension as needed. A chart tells you what the number should be for any blade from 1⁄8 in. to 1 in. wide.
—Roland Johnson wrote the book on bandsaws (Taunton's Complete Illustrated Guide to Bandsaws, The Taunton Press, 2010).