Wall-mounted grinding/buffing station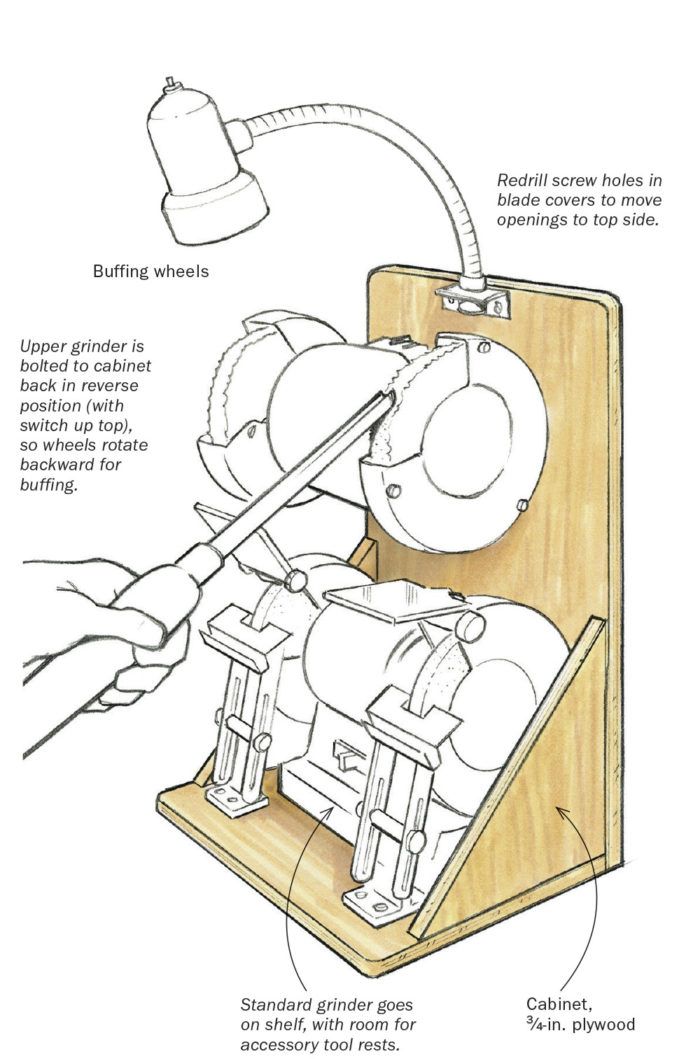 Bench grinders take up valuable bench space, and they are dirty. Making matters worse, I need two of them: one for grinding and another that spins backward for buffing (a buffing wheel needs to spin away from an edge to avoid catches). I solved these problems by mounting my two grinders on a single wall cabinet.
The normal grinder sits on the lower shelf, where there is room for accessory tool rests. The other motor is mounted above it, bolted to the back of the cabinet with its switch facing upward, so the wheels spin away from me. It has hard felt wheels—one flat and one contoured—that I keep charged with green polishing compound. The higher position of the buffing wheels gives me a better view for the freehand work of polishing gouges and chisels. The only modification needed on the upper motor was redrilling its wheel covers in order to rotate their openings to the top side. I also remounted the light from the lower grinder, putting it up top so it illuminates the entire work area below.
—KENNETH SHAW, San Diego, Calif.