A Baseball Bat From Offsets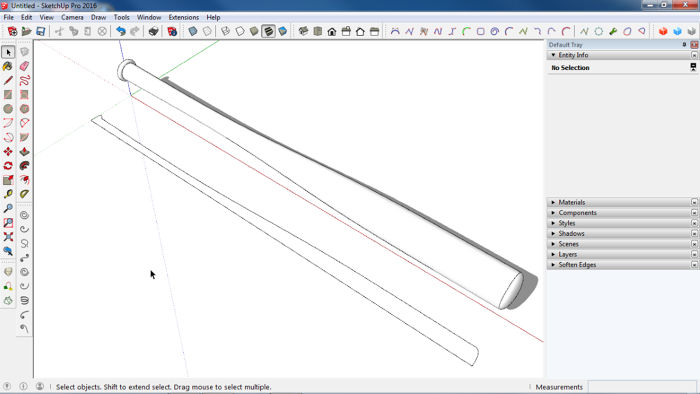 A reader wrote to me for some help in making a pattern to guide him in making a replica of a baseball bat owned by his father. He had measured the diameter of the bat at regular intervals along its length and he wanted to turn those into a nice curve.
I showed him a method of connecting guidepoints at affset distances from the center line using a Catmull spline which is available in the Bezier Spline extension. Later I thought of a different way using Curviloft. I've shown both methods in this video.
These same processes could also be used for turned table legs, spindles and other objects you might turn on the lathe. 
–Dave