Updating the Classic Enfield Cupboard
Fine Woodworking puts a new spin on a Shaker classic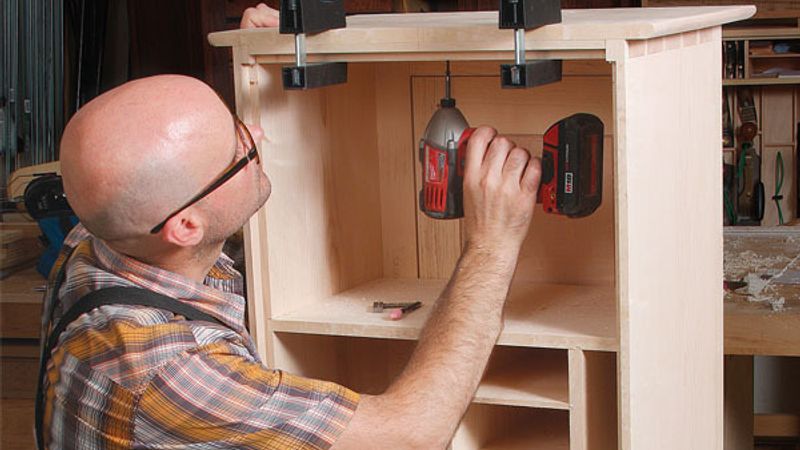 Ed Pirnik and Gary Junken
When Fine Woodworking senior editor Matt Kenney was tasked with recreating the classic Enfield Cupboard, he chose to alter the design of the Shaker original (built in Enfield, CT) to better reflect modern sensibilities—but that wasn't done at the cost of the original piece's spirit.
Kenney brought modern updates to a variety of the original design elements—from changes to the rails and stiles, to adding a playful set of milk-painted doors to the cabinet's interior. All of these changes however, were carefully executed in a manner that doesn't detract from the original's 19th century Shaker charm.
In this Designer's Notebook video episode, Kenney discusses his methodology for reproducing historic furniture.