How to Use Traditional Milk Paint
Learn how to apply a classic Shaker finish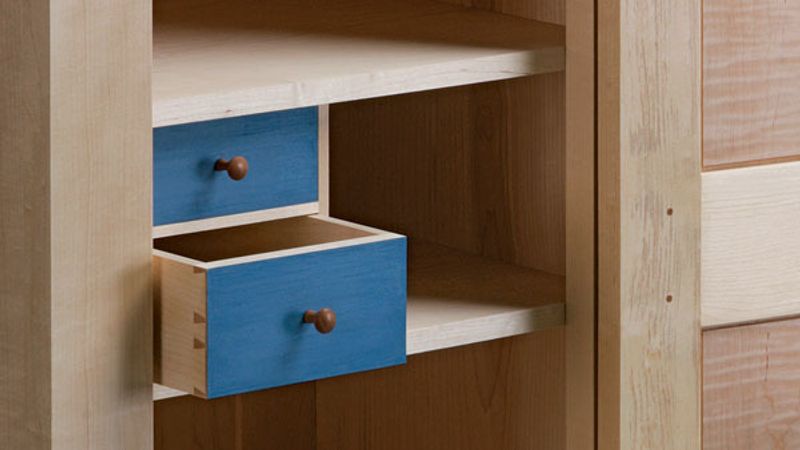 Ed Pirnik and Jeff Roos
When Fine Woodworking senior editor Matt Kenney set his sights upon recreating a Shaker cupboard originally built out of the movement's Enfield, CT congregation, he knew it wouldn't be a strict reproduction. Instead, Kenney hoped to update the classic 19th century cupboard.
One of the additions he made to the original design was a pair of dovetailed drawers mounted within the cabinet. To add a bit of flare and color, Kenney finished the drawer fronts with milk paint, a traditional Shaker finish.
In this step-by-step video tutorial, he demonstrates the proper way to apply milk paint, with two variations on how to achieve a deep luster that begs to be touched.