Angled Dovetails – Knife Tray – Third Phase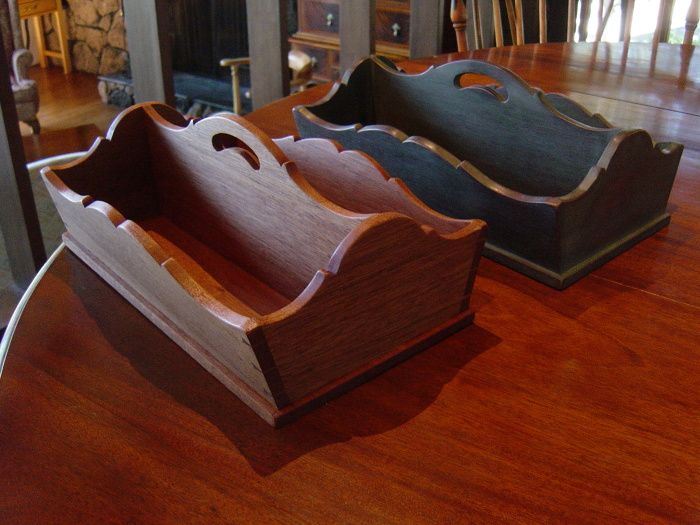 This is the third in a series on modeling this 18th C. Williamsburg Knife Tray. In this episode I show the making of the angled dovetails in the corners. As you might expect, the splayed angle (in one direction only) introduces complexity. However, practicing this in SketchUp makes it much easier when you get to the workbench. The multiple views, including X-ray, and detailed dimensions provide a very useful and helpful document in the shop. 
I start the dovetail modeling on the Side Component encompassing the "Tails". This is exactly how I would start the process in the shop. After completing the "Tails", I move to the End Component and the modeling of the matching "Pins". In SketchUp, this is a trace-over exercise using the "Tails" as the template. Again in the shop, the tails are used to mark the location and size of the pins. So SketchUp becomes a pre-cursor to the process in the shop, and this happens often in my furniture work.
Here is the video:
Tim
@KillenWOOD