Woodturning in Pittsburgh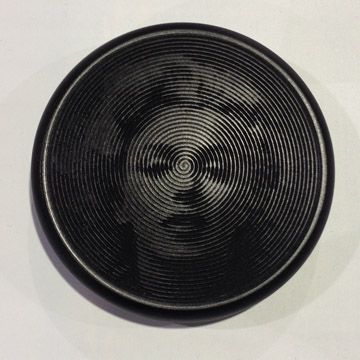 The American Association of Woodturners held its annual symposium in Pittsburgh from June 25 through 28. The event, the largest woodturning gathering in the world, drew 1,450 amateur and professional turners from the U.S., Canada, Australia, China, and several other countries.
Attendees could choose from more than 160 demonstrations, which ranged from the practical (Stuart Batty explaining the fundamentals of cutting with a gouge) to the complex (Brad Davis showing how to make a fluted acorn box with a threaded lid) to the sublime (Johannes Michelsen explaining how to make one of his signature all-wood hats). Steven Kennard, whose work was featured on the back cover of FWW #220, was on hand to demonstrate how to turn one of his signature blackwood boxes.
An auction of members' work fetched $9,000, which will be used to provide grants to other turners.
The First State Woodturners, a club in northern Delaware, won both the Best in Show award and the Technical Award for pieces submitted to the Chapter Challenge competition. The club's winning entry was a large, complex, hand-cranked xylophone that spectators were invited to play.
Jacques Vesery, from Damariscotta, Maine, received the AAW's Merit Award this year. Vesery's work combines careful, controlled turning with elaborate carving, plus gilding and paint. In presenting the award, J. Paul Fennell, himself a noted turner, said that Vesery's work represents "unconventionalism in the extreme" and "makes you wonder." Vesery's work has also been featured in FWW.
One of the best parts of these get-togethers is the Instant Gallery, a display of thousands of turned and carved pieces from rock stars at the lathe as well as unknowns. The photos give you a very small glimpse of the incredible variety and high-quality work that can inspire even the best turners to do a little better.
I singled out these pieces, which are shown in the photos above:
"Face Box," by Dewey Garrett. It's made from ebonized maple and pear, then engraved with a homemade ornamental turning machine
"Twist and Shout," by Jerry Bennett. This is a segmented turning tour de force. The curvy tendrils are small segmented turnings that Bennett slips over a metal armature, then glued together and sanded smooth.
"Poplar," by Tiberio Yepez. He assembles a blank from strips of dyed poplar, then turns a shallow recess in the center.
"Kiss Me, You Stool," by Johannes Michelsen. Because lips.