Knife Tray – Hand Sketch to Model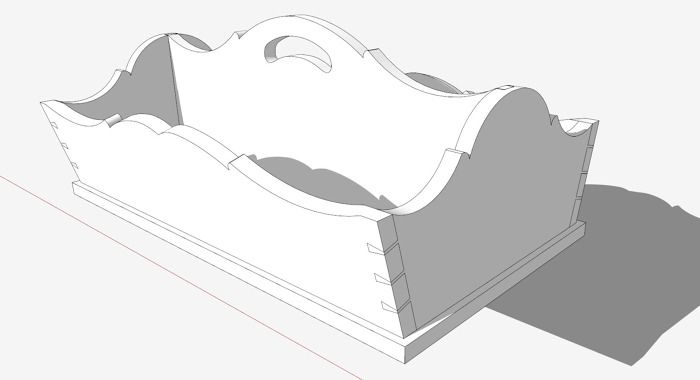 Years ago I saw this Knife Tray in a Colonial Williamsburg home. It sat on a table about 20 feet away, so this is an approximate representation of what I saw and sketched by hand.
Recently, I came across my hand drawing that was made in the 1970's. I quickly scanned and imported to SketchUp. The hand drawing is adequate for shop work, but I'm now used to the advantages of having the 3D model and its helpful products in the work shop.
So the following video shows how I go from a hand drawing to SketchUp model. To avoid a lengthy video, I will break this process into several steps.
On this imported drawing, you can see some of my previous trace-over lines (in red) and faces (in blue-grey). I want to capture sizes and shapes of the tray's components. Using the Tape Measure, Line Tool, and Arc Tool, all of the important information is captured in these small groups.
Here is the status of the model after this first phase of work. In later blog entries I will show the remaining steps in completing the model.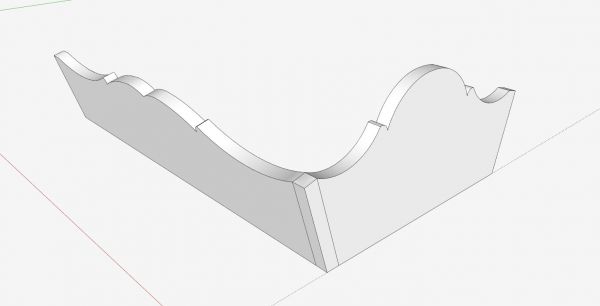 Tim
@KillenWOOD