How to Cut Mortises with a Plunge Router
Refinements to a Fine Woodworking contributor's jig yield faster mortises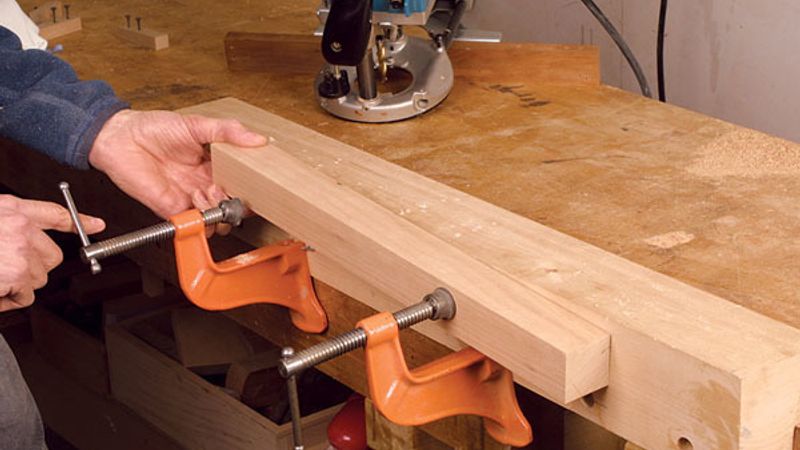 Ed Pirnik, Gary Junken, and Jeff Roos
Back in 2007, issue 172 of Fine Woodworking magazine featured an article by furniture maker Jeff Miller on how to execute Perfect Mortise-and-Tenon Joints. Miller outlined a variety of techniques, including how to cut perfect mortises using a specially-built jig that traps the edge guide of a plunge router, thus keeping the machine on a perfectly straight path during routing.
The jig is easy to build and works beautifully. To define a mortise's start and stop point, Miller simply screws on a pair of stop blocks. That works just fine, but I thought I might refine the jig, just a bit, to make it easier to use. By adding a length of T-track to the long beam that serves as the bearing surface for the router, I'm able to use repositionable stop blocks that don't require me to break out my drill-driver every time I want to make a mortise.
This short video demonstrates how I built the jig, and how it's put to use in cutting accurate mortise-and-tenon joinery.