STL 76: The Drunken Woodworker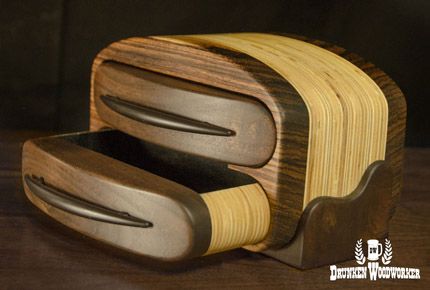 STL 76: The Drunken Woodworker
First, a simple public service annoncement: Your time in the workshop using machinery isn't the time to consume a tasty alcoholic beverage. That said, if you're sitting at your bench in front of a video camera, much like this week's guest-simply talking about woodworking-a nice tall mug of frosty beer is certainly within the realm of possibility. With that out of the way….
This week on Shop Talk Live, the crew is joined by online woodworker David Picciuto, otherwise known as The Drunken Woodworker. Picciuto recently shelved his day job to dedicate his time to chornicling his foray into woodworking. Plus, your questions on block planes, glue sizing, grain direction, and a whole lot more.
Every two weeks, a team of Fine Woodworking staffers answer questions from readers on Shop Talk Live, Fine Woodworking's biweekly podcast. Send your woodworking questions to [email protected] for consideration in the regular broadcast!
Click on the link at left to listen to the podcast, or catch it in iTunes. Remember, our continued existence relies upon listener support. So if you enjoy the show, be sure to leave us a five-star rating and maybe even a nice comment on our iTunes page. And don't forget to send in your woodworking questions to [email protected].