Building Furniture
The world's best teachers show you better techniques and beautiful projects in this special online collection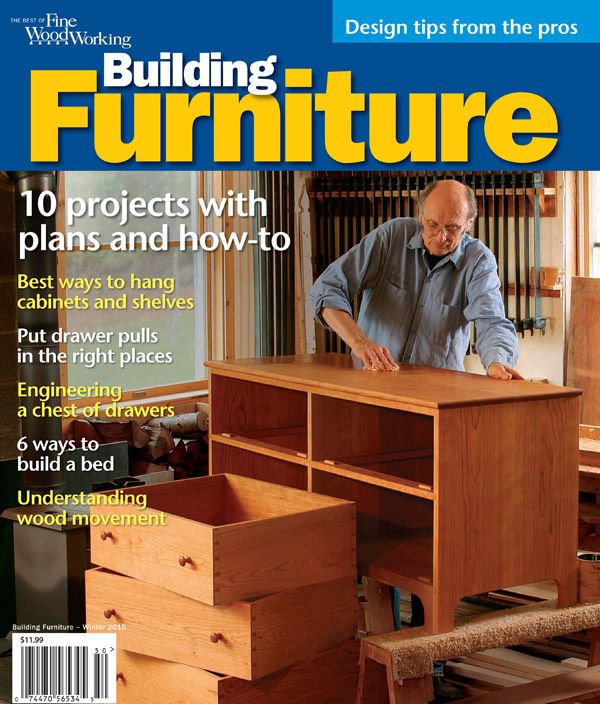 It happens every time you walk past a furniture piece you've crafted yourself… remembering the anticipation of getting started, the heft of the wood in your hands, the last bit of "spit and polish"…then, finally, that step back to admire a job well done.
Now one extraordinary special issue brings you Fine Woodworking's all-time best articles on furniture building, each written by an acclaimed woodworking veteran in his specialty. Every photo-filled page will give you the chance to look over a master craftsman's shoulder as he guides you through the basics of building furniture. From cabinets to beds, chests to tables, this issue gives you the knowledge to take on any project with enthusiasm and confidence.
Purchase your copy of our Building Furniture special issue today.
 ONLINE EXTRAS FROM BUILDING FURNITURE

Leaded Glass 101
with Michael Pekovich


Learn how to cap off your Arts and Crafts cabinetry with traditional leaded-glass doors. Our soup-to-nuts audio slideshow guides you through the entire process.

 
Biscuit Basics
with Asa Christiana


Harness the full potential of your biscuit joiner with our step-by-step techniques for

solid joinery that's quick to cut.

  

Shaker Finish Secrets
by Christian Becksvoort
A Shaker furniture legend reveals his recipe for a traditional oil-and-varnish finish that's easy to apply, and easy to repair.

   

Turn a Shaker Leg
with Christian Becksvoort


Used sanding pads and a graphite pencil make quick work of a classic turned leg for Shaker furniture.

   

Shaker Chimney Cupboard Video Workshop

with Michael Pekovich
Learn how to build this original piece with classic looks and easy joinery in our step-by-step members-only video series.  




  
Arts & Crafts Glass-Front Cabinet
with Michael Pekovich
From the through-mortise-and-tenons to the leaded-glass panel, there's lots to learn in this technique-laden members-only Video Workshop series.