Adirondack Chair — Placing the Back Slats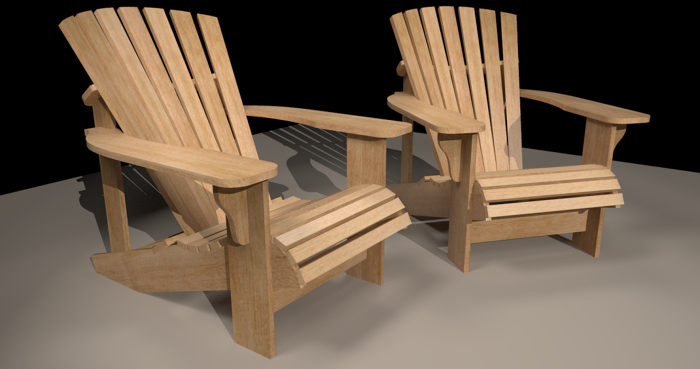 Of all the pieces of furniture woodworkers make, chairs are probably the most difficult to get our heads around. Most cabinet work involves making rectangular boxes with square corners. Chairs are most often composed of parts positioned at angles to each other which can be intimidating both in the shop as well as in the design phase. Consider a Windsor chair with the legs and backrest spindles splaying out in different directions. Yet, if you work through it in a methodical way, the task of building one is certainly within the capability of the average bodger.
The same might be said for drawing a model of a chair in SketchUp. The back slats on this Adirondack chair, for example look like they'd be difficult to place but with a bit of simple set up, it's not really all that difficult.
Here's a video showing how I approached it.
I used a plugin which creates a guide point at the center of an arc. You can get it through the Extension Warehouse either directly in SketchUp and install it automatically by searching for Example Ruby Scripts or download it and install it manually from here.