STL 53: Bitchin' Block Rabbet Planes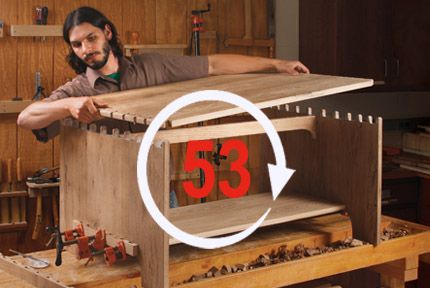 Shop Talk Live 53: Bitchin' Block Rabbet Planes

This week on Shop Talk Live, the ever-snarky Matt Kenney starts things off with a debate regarding the usefullness of flock when it comes to box-building. Then it's off to the races as we handle a whole host of questions on rabbet planes, block planes, rabbeting block planes–you name it.
Fine Woodworking's Resident Reclaimed Lumber King
Finally, we cajoled associate art director John Tetreault into appearing on the podcast for a few insights regarding reclaimed lumber.
Every two weeks, a team of Fine Woodworking staffers answer questions from readers on Shop Talk Live, Fine Woodworking's biweekly podcast. Send your woodworking questions to [email protected] for consideration in the regular broadcast!
Click on the link at left to listen to the podcast, or catch it in iTunes. Remember, our continued existence relies upon listener support. So if you enjoy the show, be sure to leave us a five-star rating and maybe even a nice comment on our iTunes page. And don't forget to send in your woodworking questions to [email protected].