A Classic Bench from a Picture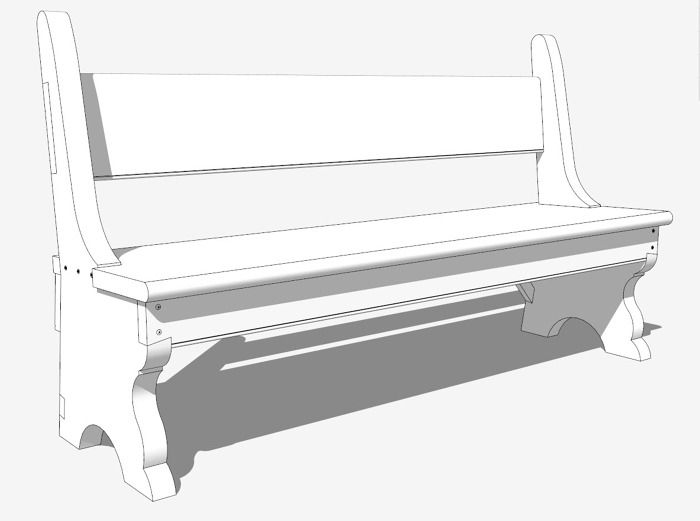 In this video, I'll show how I modeled up a classic outdoor bench for the school. The school decided on a picture that I import into SketchUp. I use the "Use as a Matched Photo" option for import.
After locating the Axis origin at a point on the picture where you have red, green, and blue axes meeting, then the red and green perspective bars are arranged along axes of the bench.
The next step is to create a palette or face on which to place lines and arc shapes of the bench components. I'll make that palette a group so it does not interfere with the bench traceover lines and arcs.
Following this set up procedure, the modeling can begin using standard SketchUp tools for tracing over the shape and sizes of the components.
When you orbit with the mouse, the picture will temporarily disappear leaving the components that were traced over. You can get back to the picture by clicking on the Matched Photo Scene tab.
After modeling the major components, the result is a rough structure that is just a start. But this facilitates the ongoing work to complete the detail design including joints. Also, I made no initial effort to size the model. Usually it will be way oversized when importing the picture. Since sizing is a straightforward procedure using the Tape Measure, I don't bother working at actual size when doing the traceover. After I'm done with the Photo Match, I will use a known measurement or an expected seat height, for example, to scale the model back to actual size.
Here are pictures of the completed model.
Soon our woodworking group will meet in the shop to build this bench for the school. We will use redwood from our local sawmill.
Tim
KillenWOOD.com