A Barrel Chair — A Follow Me Lesson Pt. 1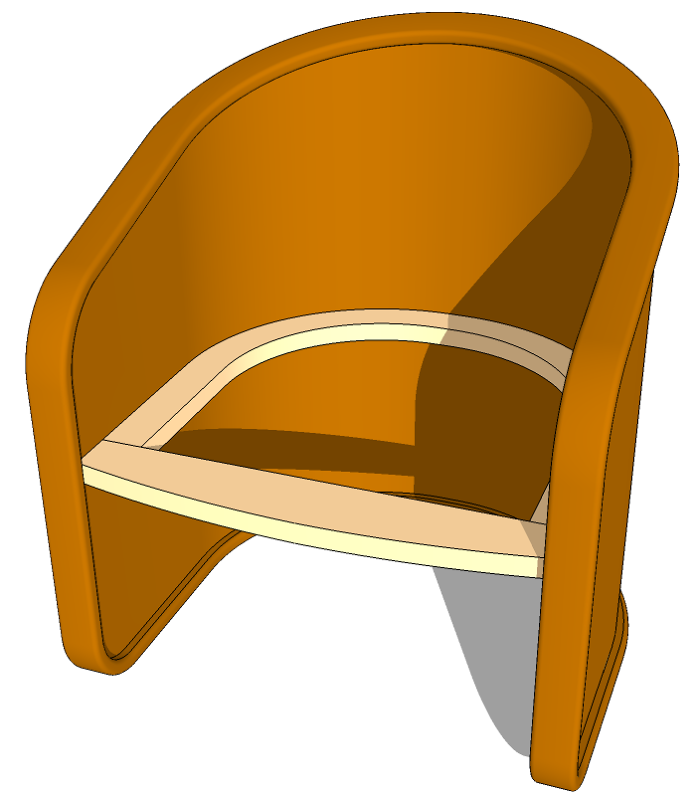 This is the start of a barrel chair loosely based on a chair designed by Josef Hoffman and built by J. & J. Kohn in Vienna, Austria in 1901. The main part of the chair consists of a bent plywood "barrel" with hardwood edging. It may look like a fairly complex thing to draw in SketchUp but if we break it down we can make it a fairly simple thing. Here's a video showing how I tackled it. You'll see that I took advantage of some of SketchUp's inferencing tools to simplify the process. The entire thing is drawn with basic native tools although I did use one plugin called TIG-weld. If you could only have one plugin for SketchUp, this should be the one.
In the next part I'll add the seat frame, the feet and the decorative bolts around the outside.
–Dave