Turn a Block of Wood into a Box of Money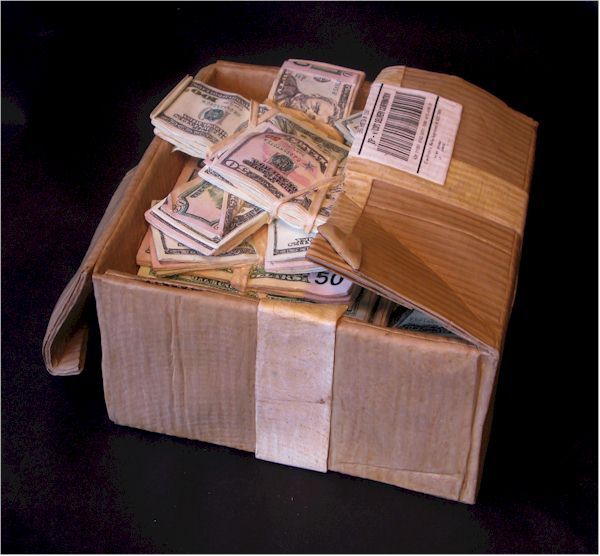 It's tough to make real money from your work, but I found a guy who is dong the next best thing. I wouldn't have believed it if I hadn't seen the step-by-step photos myself.
His name is Randall Rosenthal, and he lives in East Hampton, NY. Everything he does is carved from a single block of wood, and hand-painted. Here are the rest of the photos for the "Old Money" sculpture, plus more info about the artist, and here is his own website, which includes a gallery of his amazing work.
This is a painted wood sculpture, carved from a single block of wood, by Randall Rosenthal. Its title is "Old Money."
All of it, even the cardboard box, from one block of pine.
He starts by laminating a big block.
He starts to carve under the box flaps, and excavate around the stacks of bills.
That's his blood on the wood. He says he was so busy carving he didn't realize he had nicked himself.
When the carving is done, the meticulous painting begins.
The detail is ridiculous.
And here is Rosenthal in his shop, working on "Old Money."