Get More from Your Miter Saw
Use it to break down rough stock, but get furniture-quality cuts, too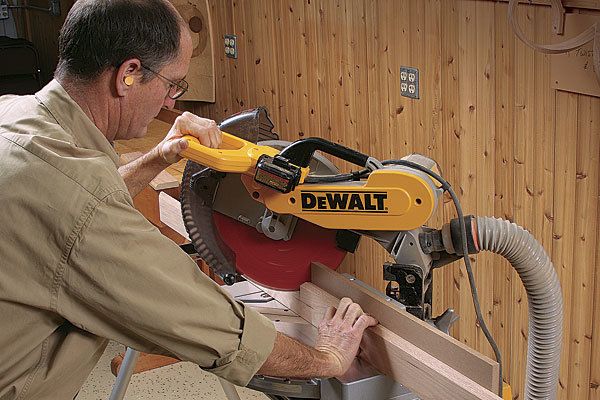 Synopsis: The relatively lightweight and portable miter saw is a valuable woodworking tool. It's great for crosscutting and mitering, and it's also the quickest way to cut rough lumber to size. But most people have not been trained in the proper way to get furniture-quality cuts safely on this machine. Woodworking teacher Marc Adams advises sticking with a basic chopsaw and not bother with sliding versions. Do, however, invest in a 12-in. model and a good blade. Add a zero-clearance throat plate and a sacrificial fence, and you will eliminate chipout and make the saw safer. Add a simple stop block and follow Adams's tips for using the tool, and you will be rewarded with clean and accurate cuts every time.
Because miter saws were not around when many of us took a high school shop class (remember the radial-arm saw?), the majority of us were never…
Start your 14-day FREE trial to continue reading this story.